Presentation
Since 1932, Bayle has put its know-how and expertise into the services of agri-food poultry industry. Bayle has become one of the world's leaders in the treatment of poultry and is committed to developing innovative and sustainable equipment for a quality slaughter process that meets the needs of the future.
Present in more than 44 countries around the world, Bayle equipment allows to meet both the constraints of "on-farm" units and the demands of industrial structures.
Thanks to it flexibility and family values, Bayle will accompany you throughout your project by offering reliable equipment and a quality of service that meets your requirements.
At Bayle, the customer is at the heart of the strategy because your satisfaction is our highest achievement.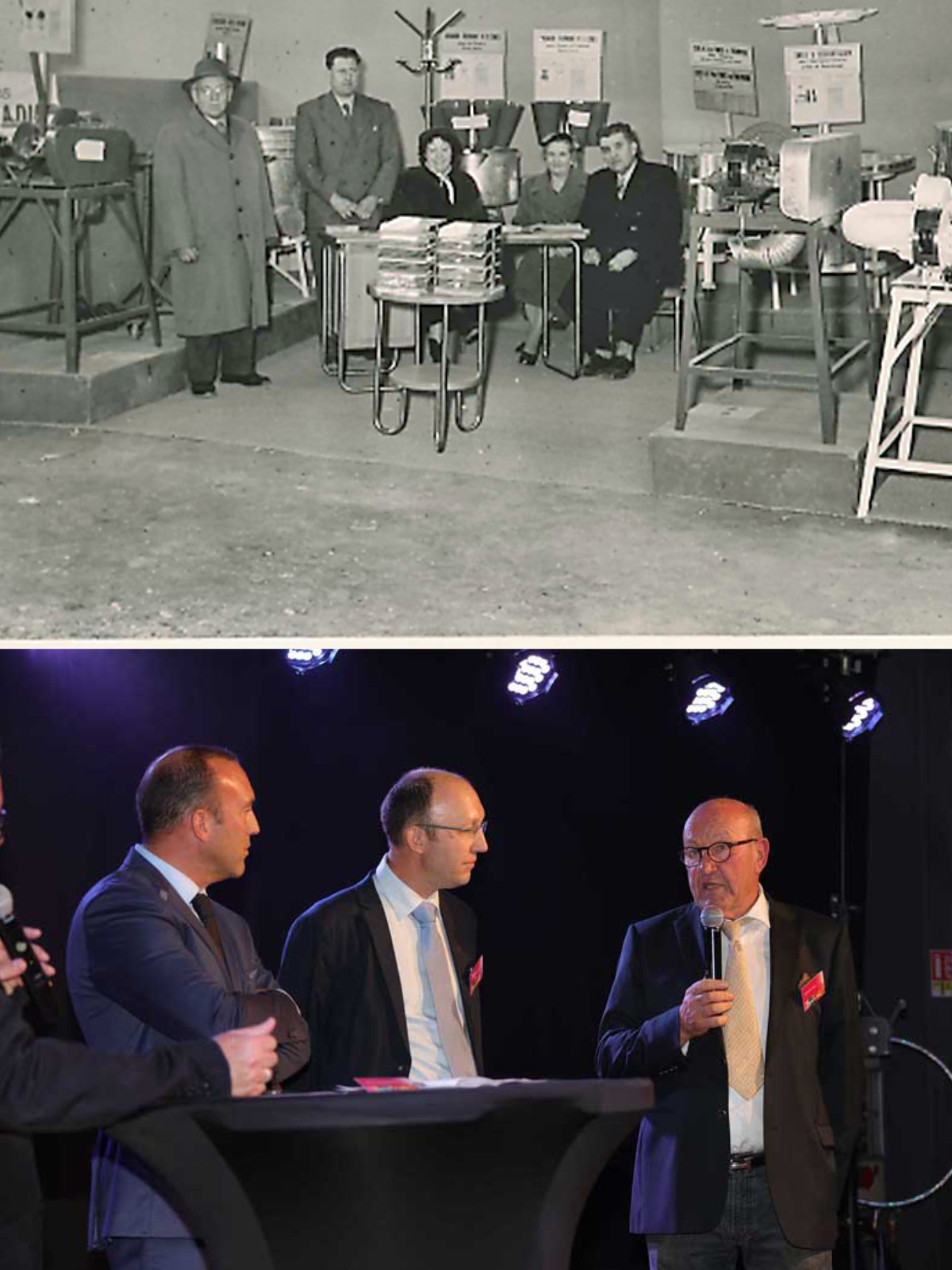 4 generations history
It all started in 1932, when Jean-Pierre BAYLE made improvements to the English dry plucking machine "BINGHAM".
BAYLE was born with the "ideal JB"
The robustness and reliability of this plucking machines crosses the borders, the "ideal JB" quickly becomes a commercial success and the first exports start in Europe.
Under the impetus of this new reputation, BAYLE continues to develop its know-how in poultry plucking system and innovates with the distribution in the 1940s of the wax finishing process specifically developed for the ducks and geese processing.
The range continues to expand with the design of new machines for feathering poultry, but also the launch of a range of "water equipment", scalding tanks, fingers machines and the creation of the first air conveyors, which began in the 60s.
Over the years, the company has consolidated its expertise of the poultry processing equipment by offering a range of machines covering all the needs of each stages of process.
In the 80s, Jean-Pierre BAYLE imagined and designed the first "ready-to-use" line "COMPACT LINE", creating a real revolution in the market.
The first complete and transportable container processing solution, COMPACT LINE is a new commercial success for BAYLE, which is the first company on the market to offer a ready-to-use compact equipment.
This system, after several technical developments, is still used in over 85 countries around the world and is available for up to 1,500 poulty/hour.
Today, BAYLE is one of the world's leading duck processing companies thanks to the innovations and automation it has developed on a complete range of equipment for fat and lean palmiped.
For over 85 years, the company has been present to renowned players in the world poultry market thanks to its 35 local agents present around the world. I, addition, its wide range of equipment allows to meet both the constraints of "on-farm" units and the requirements of industrial structures.
Do you want to know more about it?
Contact our sales team
Our sales department is at our disposal to answer your questions. We have an agents network around the world, so do not hesitate to contact them to speak of your project.