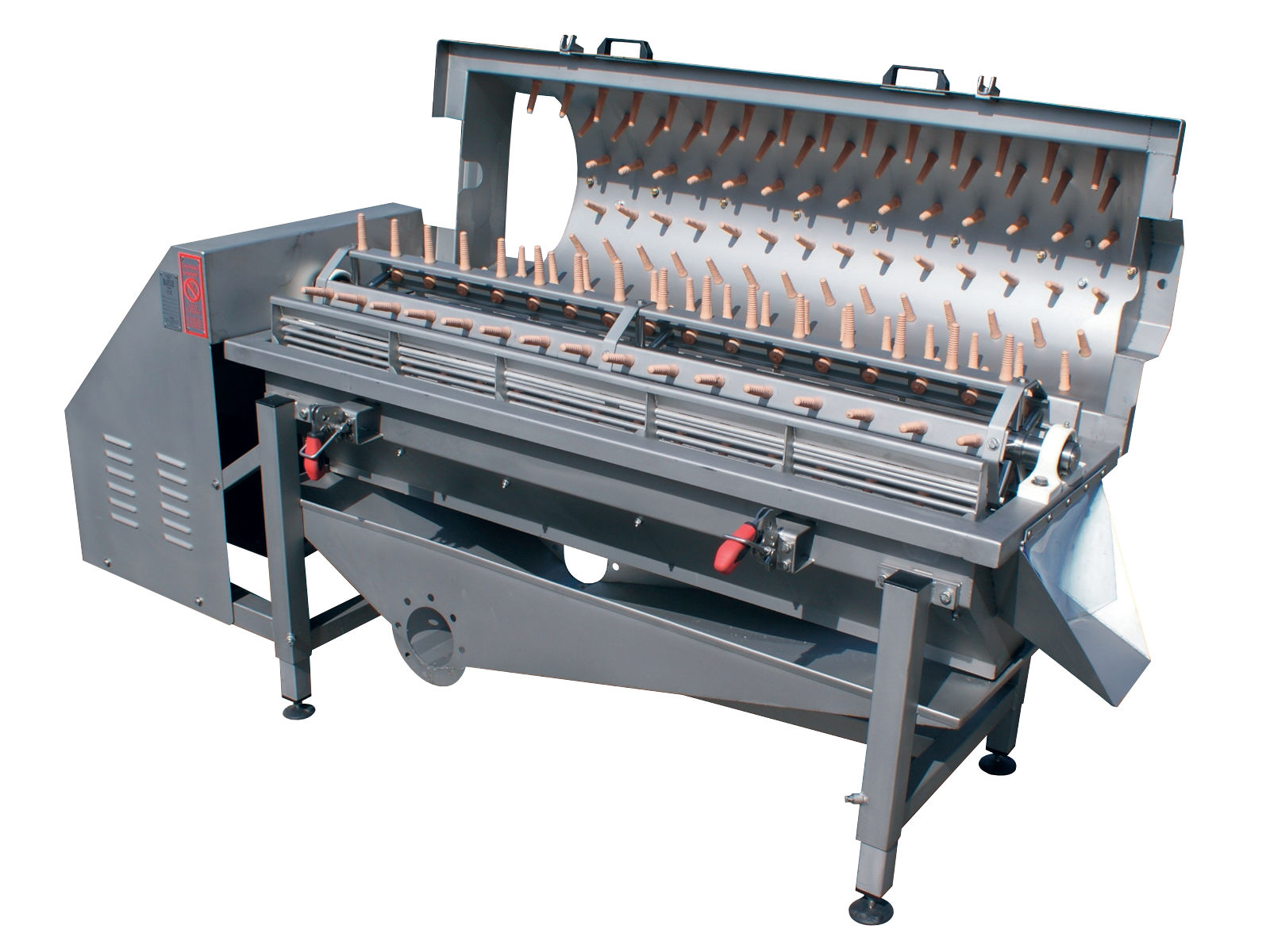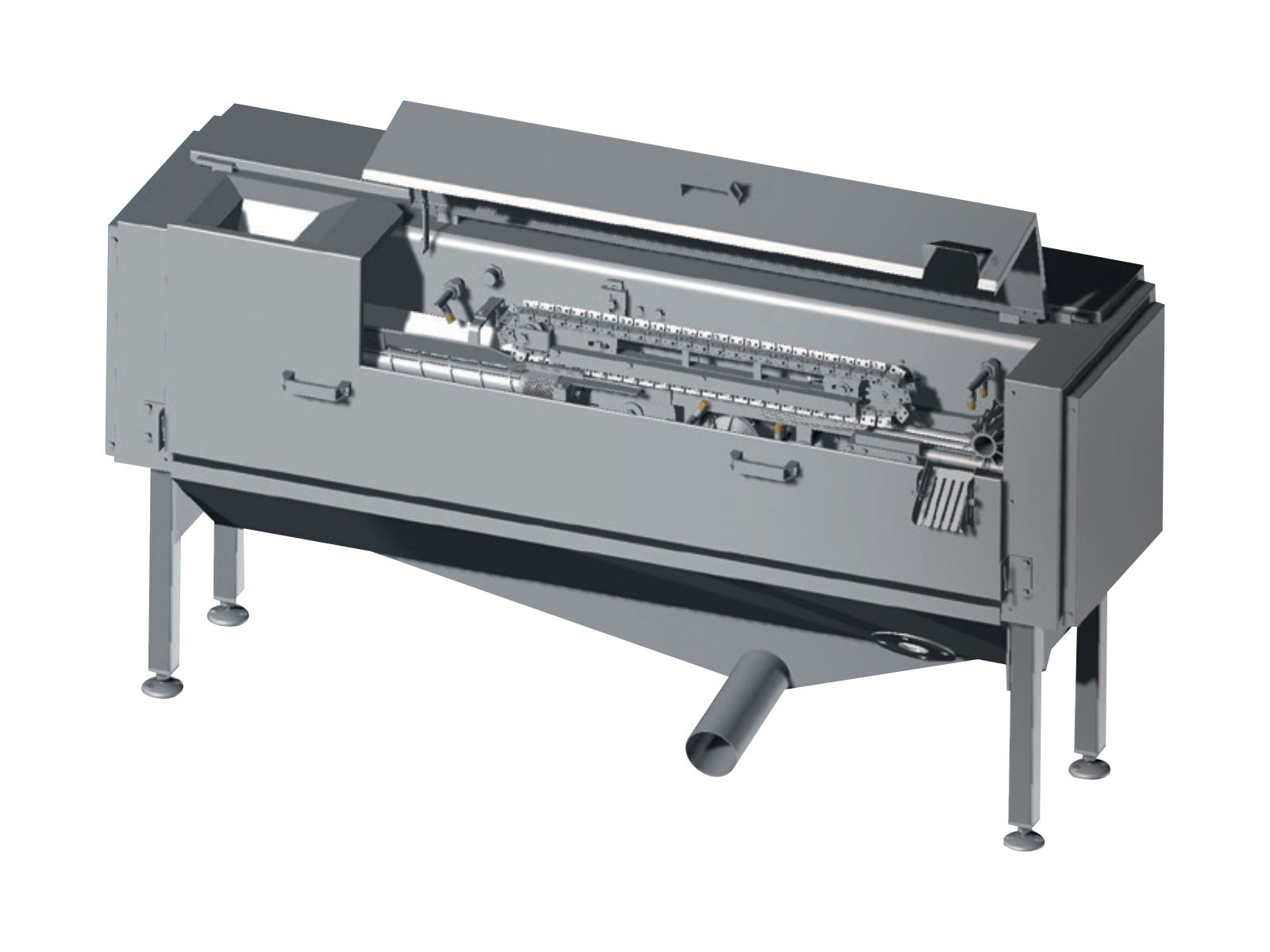 Gizzard Process
Automatic process
Effective fat skimming
Description
The gizzard cleaner allows automation of giblet processing by providing an efficient solution in gizzard fat removal.
Thanks to a system of rotation alternating with fixed rubber fingers, the gizzards are separated from their fat with gentleness to guarantee a good quality of the finished product.
Depending on the needs of your slaughterhouses, the gizzard cleaner is available in several configurations that will adapt to your rates and your needs.
Made in stainless steel and equipped with easily replaceable fingers, the gizzard cleaning machine has a good cleanability to optimize the hygiene of your production units.
Gizzard peeler
Stainless steel
Continious spraying
Description
The gizzard peeling machine allows to finalize the fat removal and preparation of the gizzard after opening.
Equipped with a grater system driven by a geared motor, the gizzards are cleared of their skin and the rest of the fat. Thanks to continuous sparying of the grater, the gizzards are treated taking care to obtain a perfect finished product.
Made in stainless steel, the gizzard peeling machine is easily cleanable.
Available in simple or double station, the gizzard cleaner can be adapted to your production rates and is available in several configurations.
Do you want to know more about it?
Contact our sales team
Our sales department is at our disposal to answer your questions. We have an agents network around the world, so do not hesitate to contact them to speak of your project.