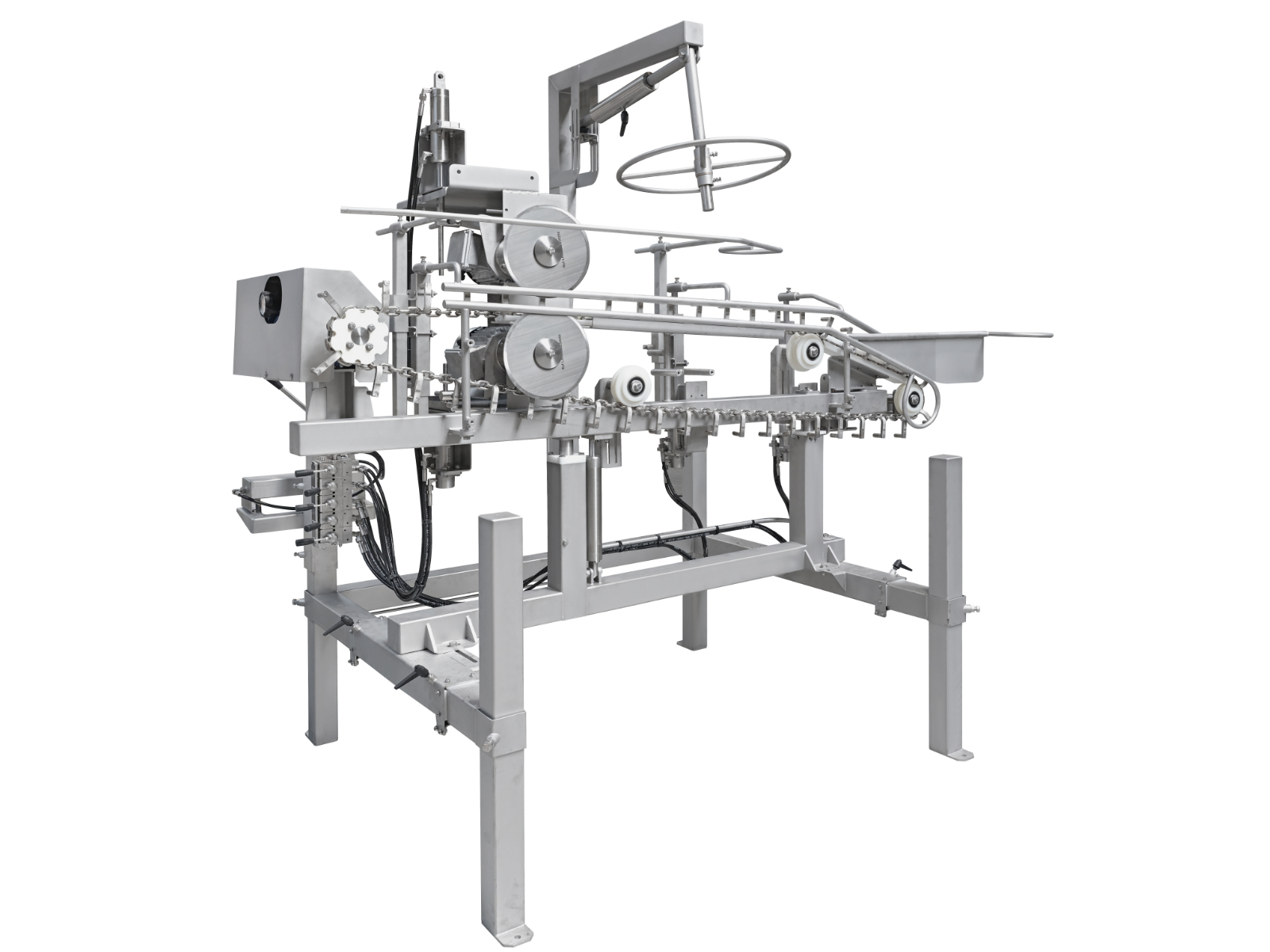 Ducks killing machine
Easy & Precise settings

Head support system
Duck & Turkey solutions
Description
The bleeding machine is an automatic killing machine for ducks and turkeys.
Designed in stainless steel, our bleeding machine has a head support system.
Thanks to its manual settings system, the automatic ducks & turkeys killing machine ensures quick & precise adjustments between your batches.
Do you want to know more about it?
Contact our sales team
Our sales department is at our disposal to answer your questions. We have an agents network around the world, so do not hesitate to contact them to speak of your project.