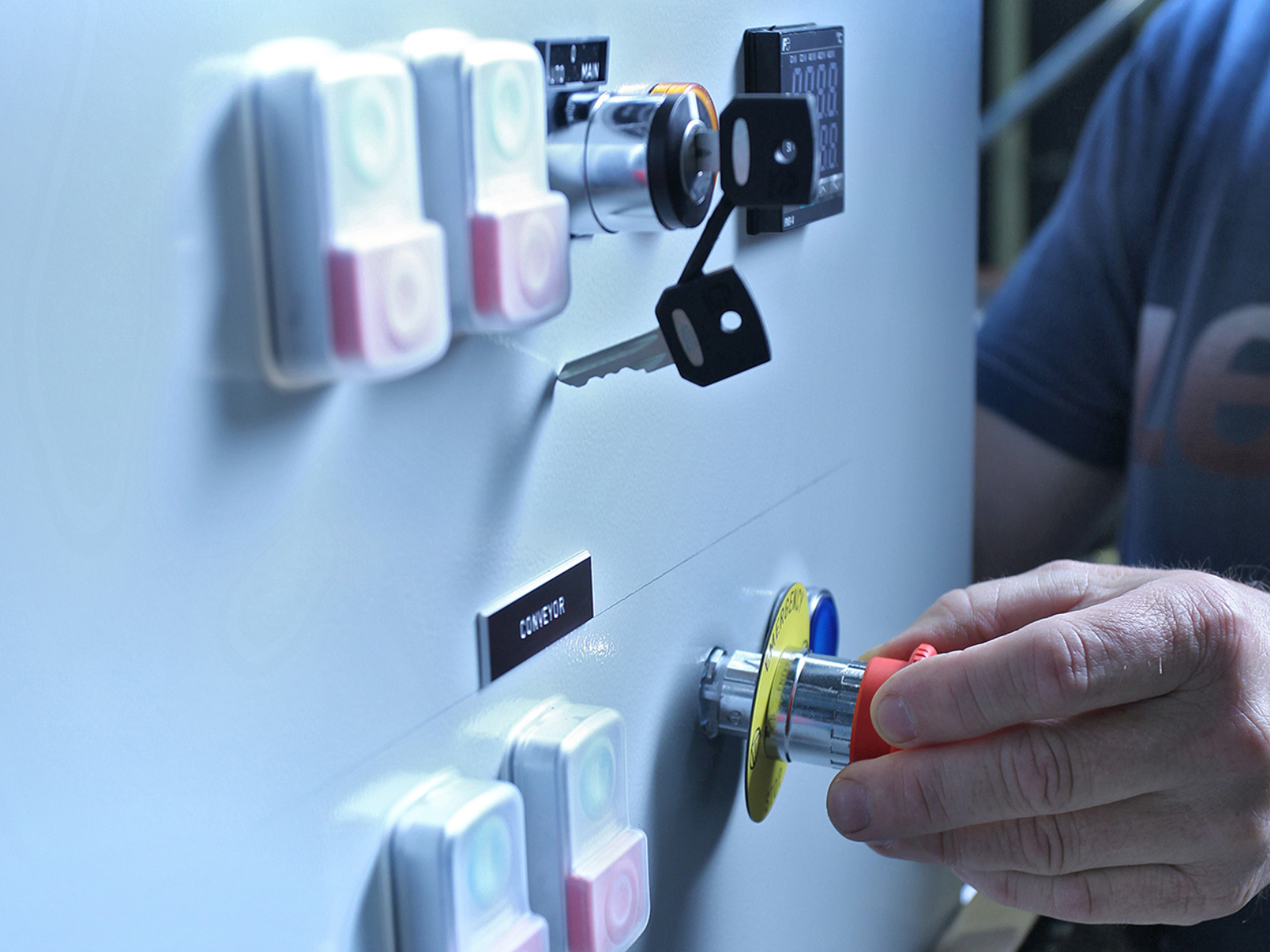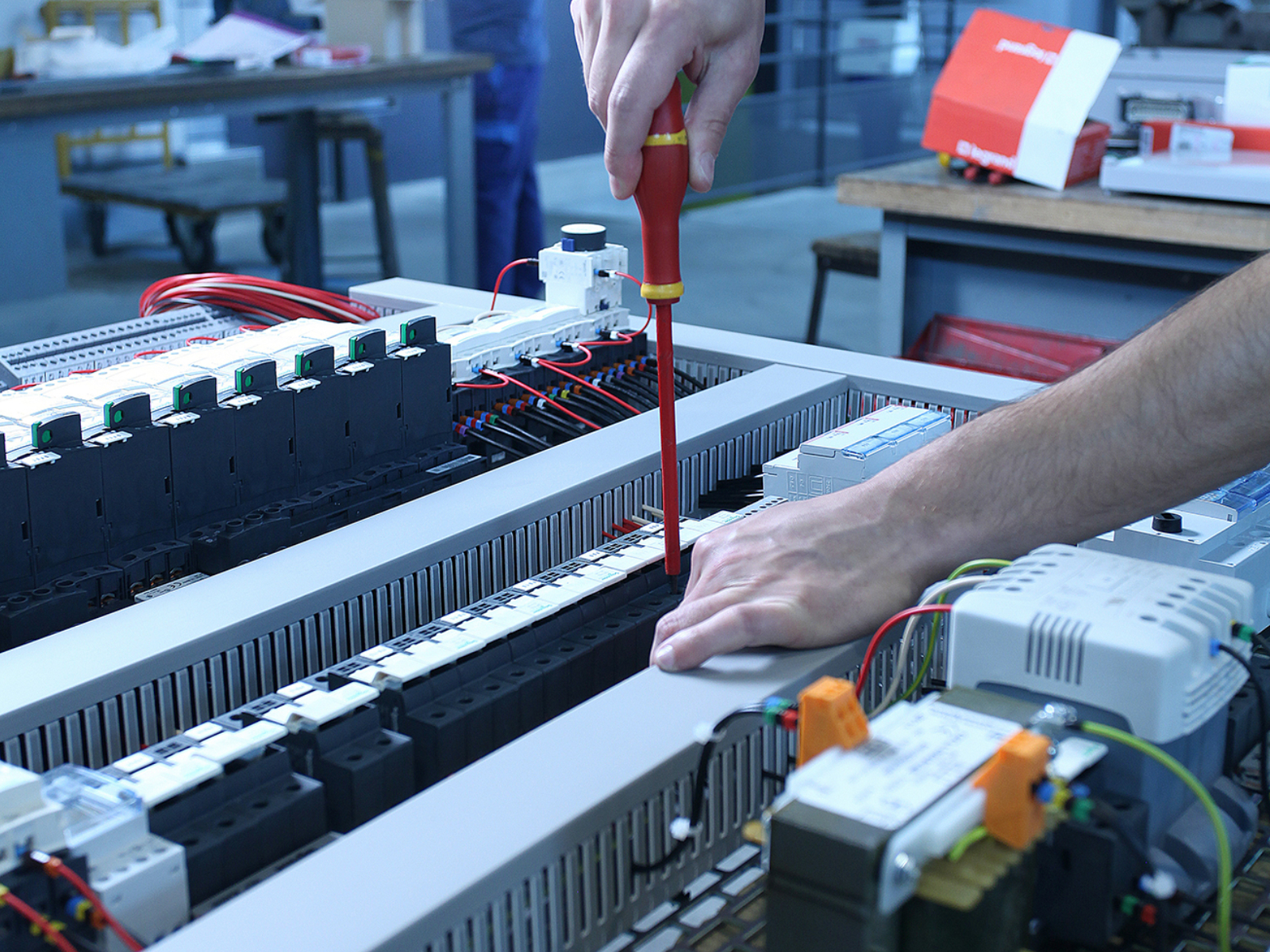 Electric cabinet
Custom-made solutions

Various configurations

High-quality components
Description
Since not all slaughterhouses have the same electrical management needs, our team of electricians studies and designs custom-made electric cabinets to adapt to your project and your needs.
From the simple button electric cabinet to the electric cabinet for automatic supervision, we are by your side to bring our expertise and guarantee you reliable and secure electrical management of your slaughterhouse.
To ensure efficient electrical management, we select all our electrical components from renowned suppliers. Safe and reliable, our electrical management solutions for the poultry processing are certified high quality for an optimized management.
Do you want to know more about it?
Contact our sales team
Our sales department is at our disposal to answer your questions. We have an agents network around the world, so do not hesitate to contact them to speak of your project.