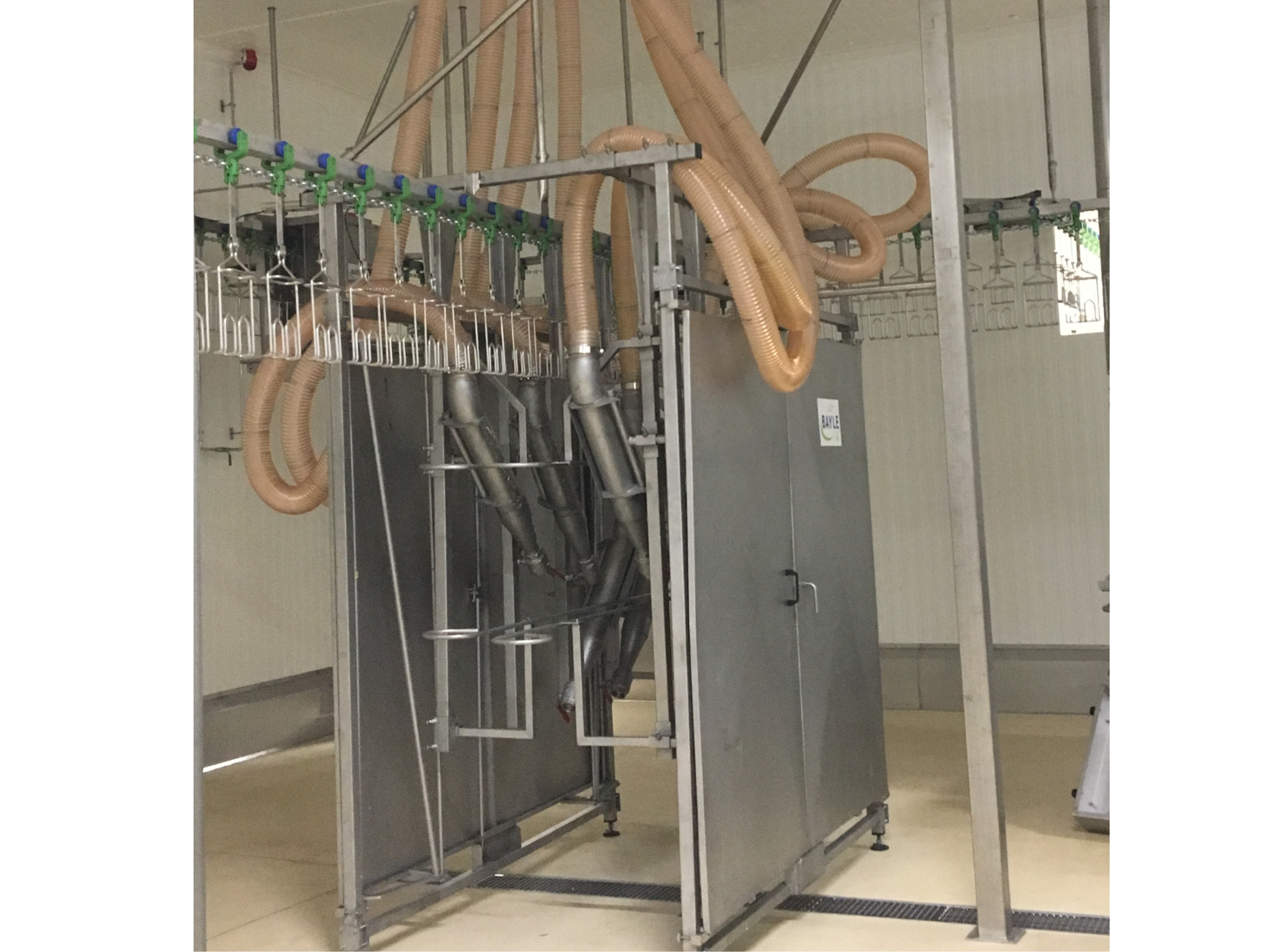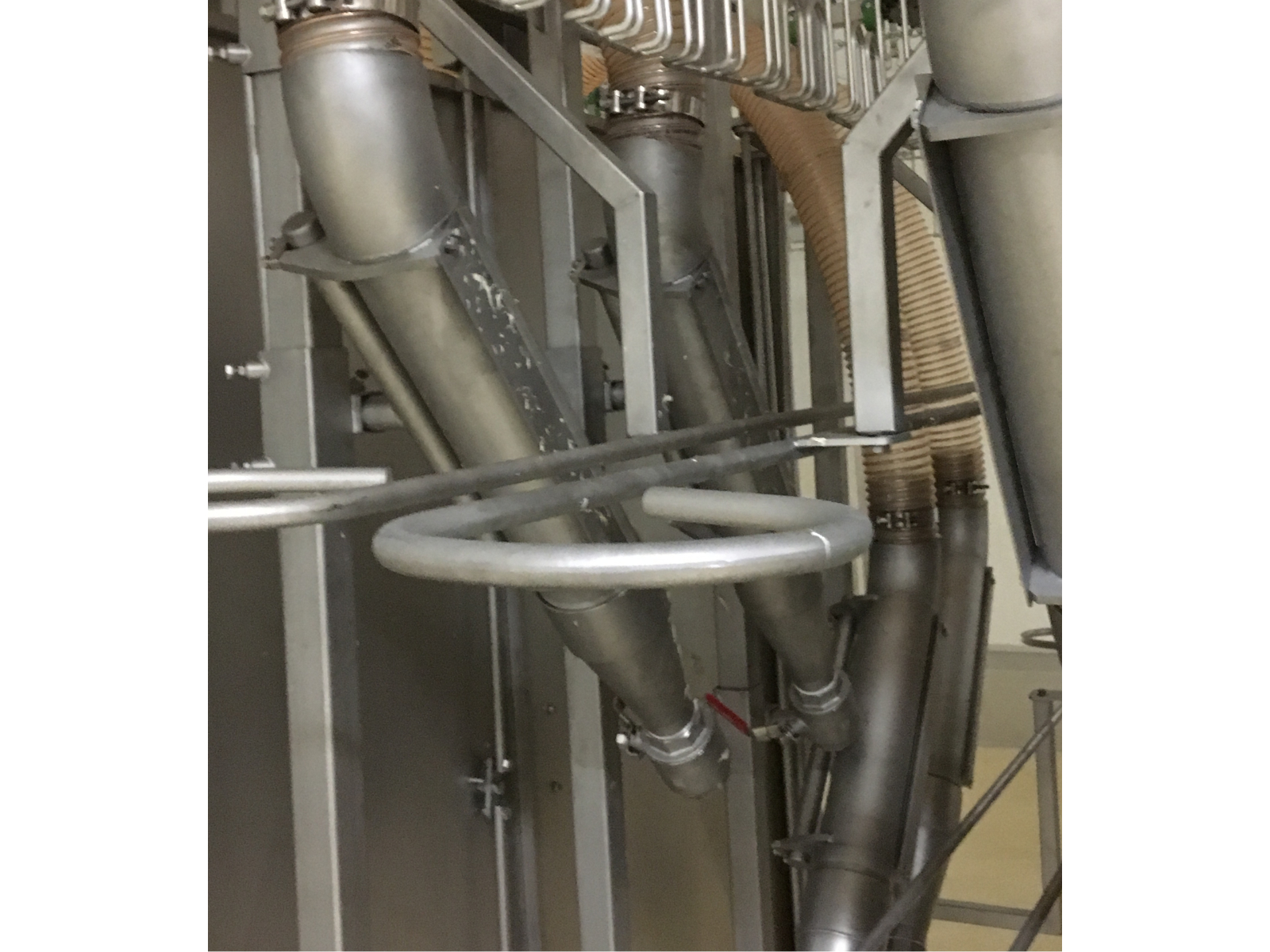 Duck dryer
Quick drying of ducks
Optimized wax process
Description
During the wax finishing process, it is essential that the skin of the duck be dry before entering the wax tank.
That is why we developed the duck dryer. Thanks to its powerful turbines, the duck dryer produces blades of air that evaporate the water present on ducks.
This drying system ensures that the wax has optimal adherence and thus a perfect finish.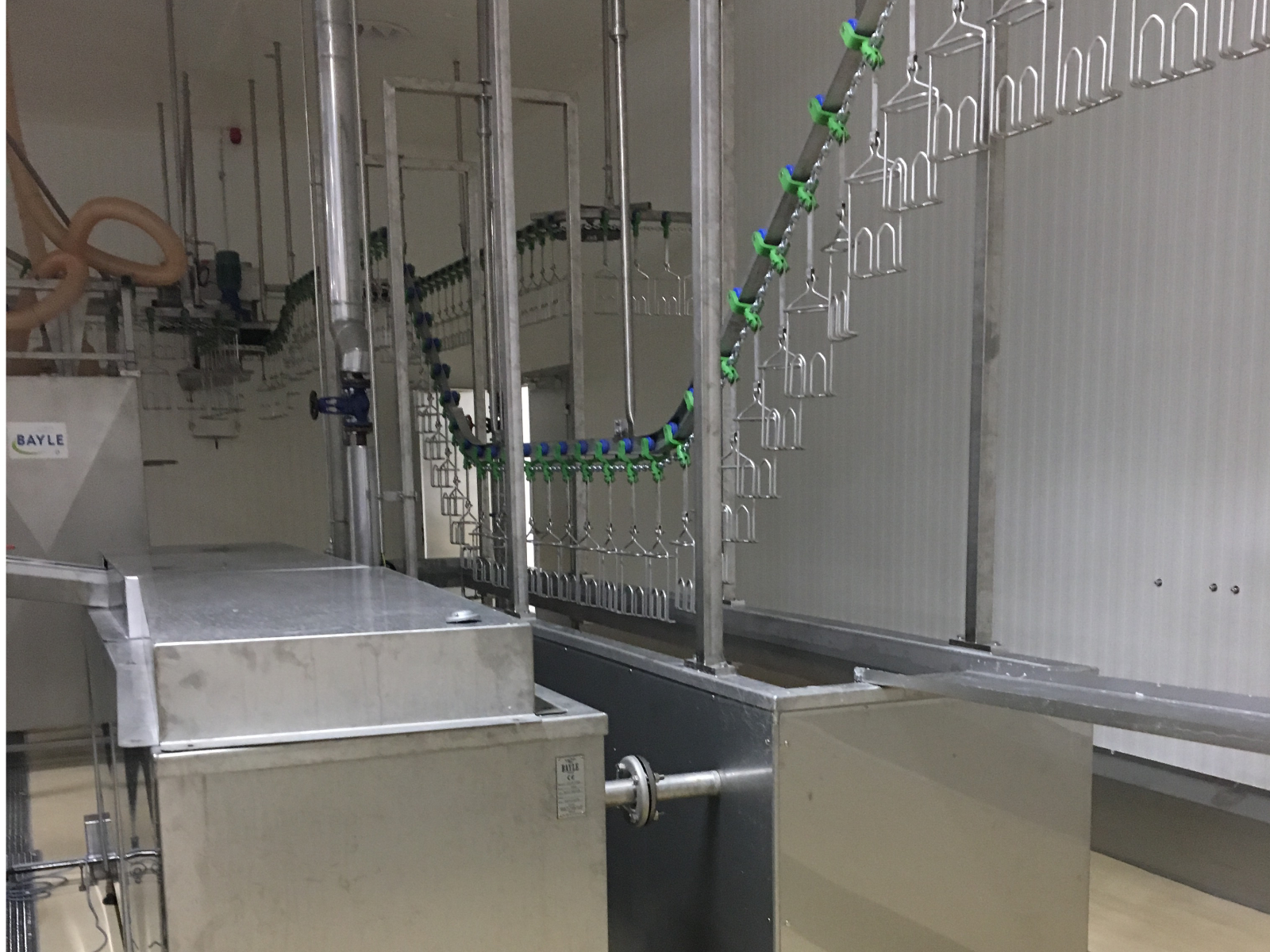 Wax dip tanks
Simple or double passage
Controlled wax temperature
Automatic wax level management
Description
Our range of wax dip tanks is adapted to your needs and is available in several configurations. Beyond the choice of size, we offer single or double passage tanks according to your working requirements.
Designed in stainless steel, our wax dip tanks keep the wax at constant temperature and thus ensure a homogenous and optimal result.
Thanks to our R&D team's development of an automatic wax level management system, your wax dip tanks become autonomous. Equipped with sensors, the tanks adjust the wax levels automatically according to the desired levels.
Your poultry therefore has an optimal wax level for efficient soaking.
Cooling tanks
Several configurations
Efficient process
Description
The wax cooling tanks is used in our wax finishing process on palmipeds.
Designed in stainless steel, our cooling tanks are available in various configurations that will suit your needs and requirements.
To ensure efficient wax cooling, we offer two types of cooling technologies: by propeller or circulation water.
Depending on your expectations our sales representative will be able to advise you on the configuration most suited to your slaughterhouse.
Wax stripping
Auomatic process
Various technologies available
Efficient process
Description
The wax stripping stage can be carried out with several equipment technologies according to your needs and expectations.
Our automatic wax stripping machine are of counter rotating or vertical disc types.
Available in various configurations and different plucking lengths, the automatic wax stripping machine is made in stainless steel and equipped with hydraulic cylinder settings system.
We can also offer you a pre-stripper with manual setting according to your needs
Wax recycling process
Continuous filtration cycle
Various technologies available
Efficient process
Description
In a vision of sustainable development and the economy of main raw materials, we have developed a wax recycling system which consist of various equipment specifically designed for this process.
Wax melting tank:
The wax and recycled wax first come into the melting tank machine that will heat them to a liquid state.
Available in several configurations, our technicians will be able to advise you on the dimensions and temperature setting for this stage.
Our melting tanks are equipped with a wax brewing system to obtain a uniform heating and to have a homogenous consistency of wax.
Centrifugal filter machine:
The liquid wax then comes into our centrifugal machine which, thanks to its filter basket system or worm screw system, will separate the wax from the feathers. The feathers are automatically evacuated by our filtration system.
Thanks to our wax recycling process, we ensure that you have a clean wax that can be reused immediately.
Depending on your rate capacity, our sales representative will be able to advise you on the most suitable configurations for recycling your wax while adapting to your units.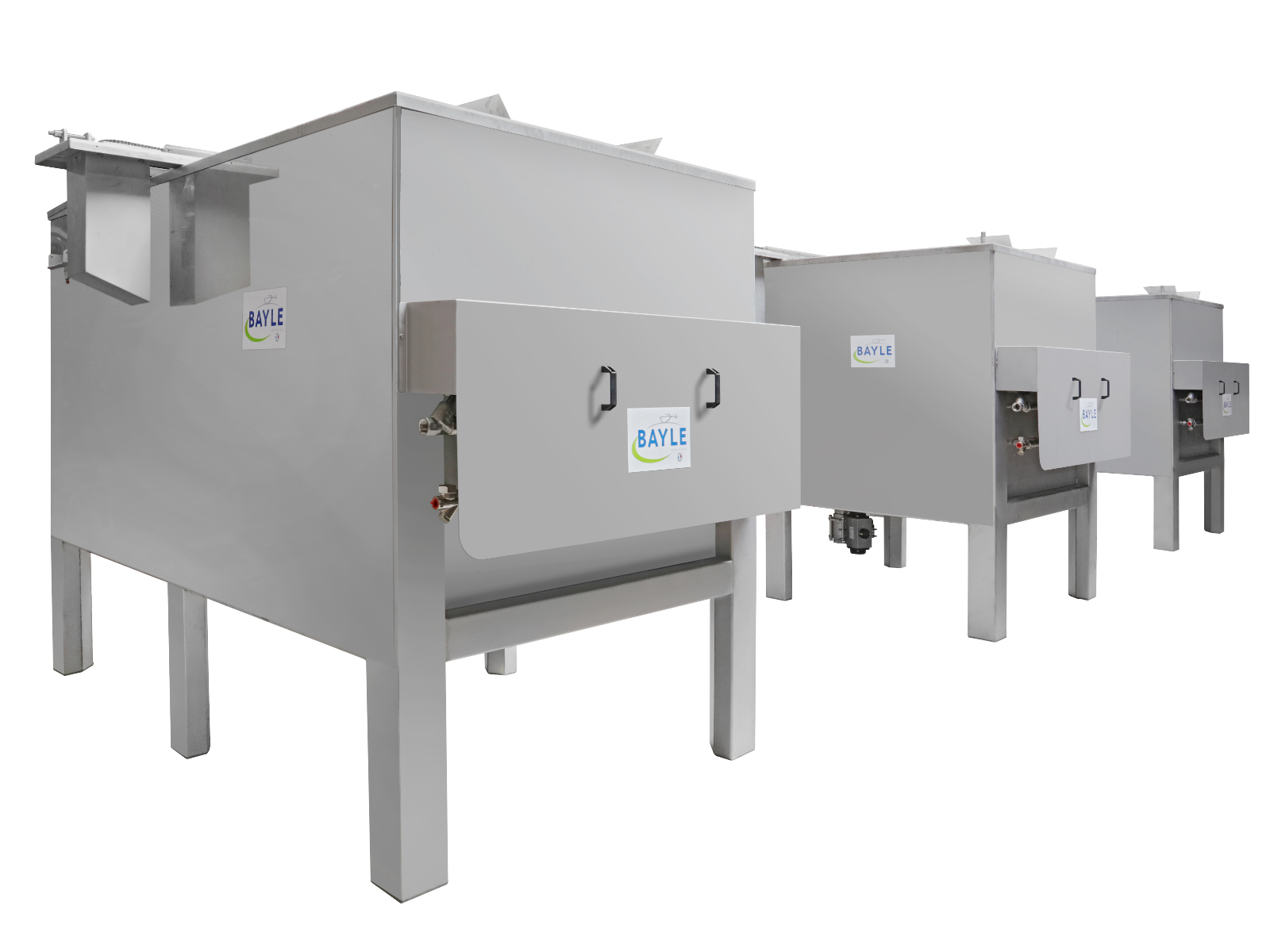 Do you want to know more about it?
Contact our sales team
Our sales department is at our disposal to answer your questions. We have an agents network around the world, so do not hesitate to contact them to speak of your project.